Story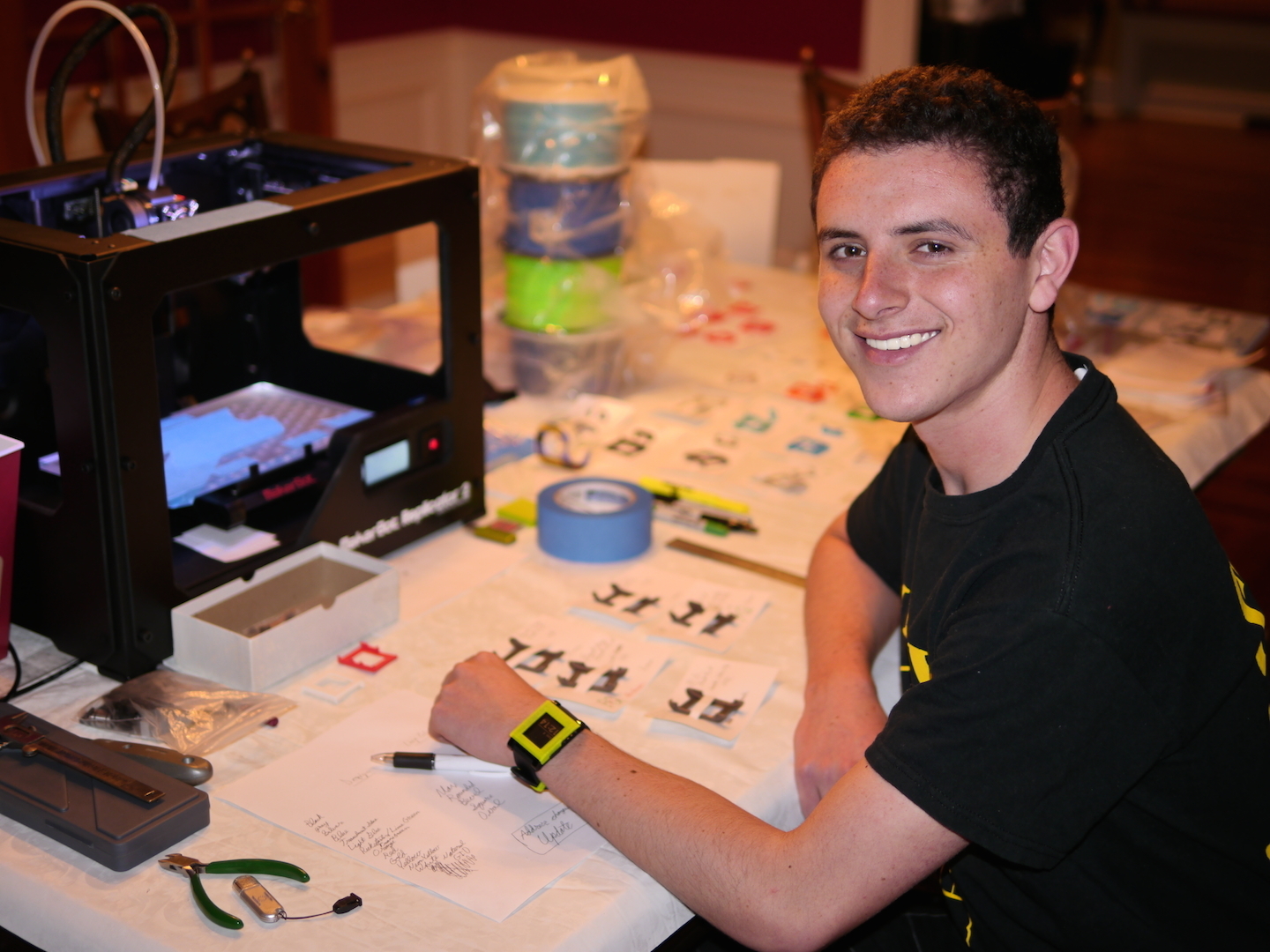 Soon after I received my Pebble Watch, I wanted to create a mod and start personalizing.
I initially wanted to develop some apps but the Software Development Kit had not been released. I had some experience with 3D printing from my high school robotics team and started playing with some ideas and designs for a 3D printed snap-on cover.
Since I didn't own my own 3D printer, I sent the designs to a friend that printed several samples. Everybody that saw the covers loved the idea. I was already familiar with Kickstarter as a backer and started researching how to create a project on Kickstarter. Within a month, I launched the Pebble Covers project on Kickstarter with the primary goal to earn enough money to buy my own 3D printer.
30 days later I had over $10,000 in pledges from 359 backers in 25 countries.
During the 30 days of the Kickstarter project, I was able to refine the designs, add new designs, design a complimentary snap-on watch band loop, and get my own 3D printer (a Makerbot Replicator 2).
The support of the Kickstarter community has been great and I had many requests to buy the covers after the project ended which led to pebblecovers.com.
Thank you for visiting! - Drew